If you're worried about whether your daughter or son uses drugs or want to know how to stop them from doing so, we'll tell you the main signs of addiction and some tips to prevent it from becoming a problem for you. and your family.
The subject of drugs has always been a taboo subject in Mexican families, mainly because it is believed that if the subject is not discussed, children can avoid entering this world. However, clear and direct communication about the risks and effects of drug use has been scientifically proven to prevent addictions in a large percentage.
Although there are some emotional and physical symptoms of drug use, it is important not to immediately assume that the person is doing it, as there may be other reasons why they are doing it, and questioning them may make suspect.
How do I know if my child uses drugs
If what you want is to identify whether your son or daughter is using drugs, the United Nations Office on Drugs and Crime recognizes these common actions in teens and children who are beginning to have addictions:
They suddenly and unexplainably find themselves in a bad mood, depressed, not wanting to continue doing their usual activities, etc.
He constantly lies about where he is, who he goes with and what he does.
Comes to steal money, property or household items (to get money to continue buying drugs)
Gives off a strange smell on the hands, body, mouth or clothes (Some drugs like marijuana or tobacco leave a strong smell on those who take them. Surely, if your child is a user of them, he will come home with the smell impregnated).
If they talk about drugs, he refuses to talk about it and says "what for?" It is resistant and sometimes attacked.
Keep secrets about who you talk to on the phone and what interactions you have with people.
Having friends they don't want their family or parents to know about.
Preference to be on the streets, with his friends, rather than at school, at work or in activities that he enjoyed before.
It is even common for them to have other types of addictions such as alcohol, tobacco, etc.
As for some physical signs, the most common in teens and children who use drugs, according to the Mayo Anti-Drug Clinic, are:
Sleepiness (very sleepy)
Tremors in the hands, legs or the whole body.
Red eyes, dilated pupils.
Lack of interest in personal hygiene and unkempt appearance.
Drag the words; cannot form coherent sentences; or you can no longer hold a conversation.
Unexplained laughter.
Changes in appetite, as well as weight loss.
Dark circles and irregular hours of sleep.
As parents, it's natural to worry about your teenage children and the life path they're on, so it's important to talk about drugs responsibly, clearly and directly to prevent them from trying drugs. or, even worse, that they become drug addicts. .
But while experts say you can't control everything teens do, it's up to parents to take steps to help keep teens drug-free.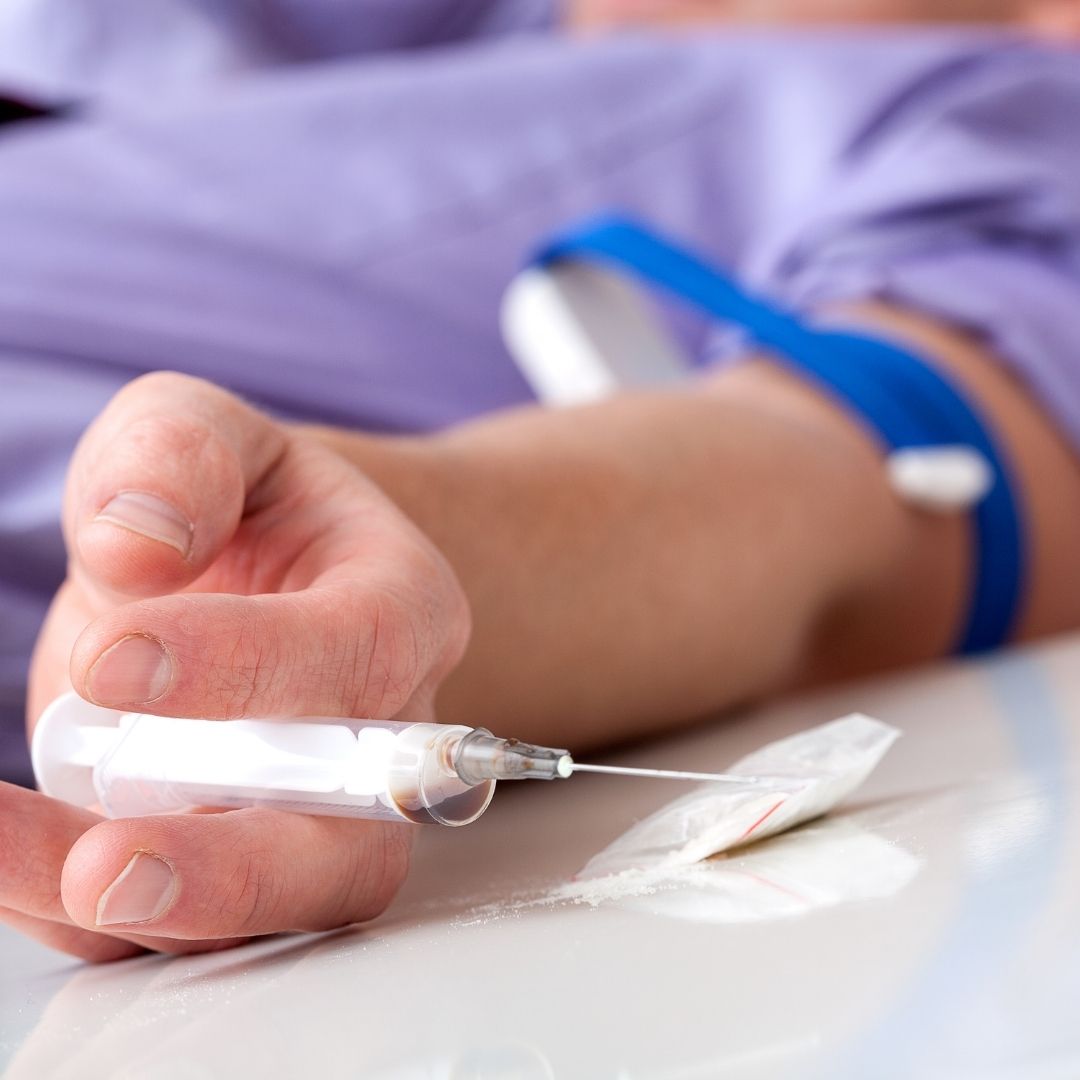 How to talk about drugs with children
As a parent, it is often difficult to bring up difficult or "taboo" topics with teenagers in an attempt to educate or educate them about them, such as drugs, alcohol, sex, etc.
It is therefore recommended that if you intend to have a discussion about the risk of drug or addictive/harmful substance abuse, it is important to consider the following:
They need to educate themselves on the subject: First, educate yourself on the different types of medication that can be used. Older teens are more likely to use drugs than younger teens.