Estimated reading time: 4-5 minutes
You hope this never happens to you, but if you're involved in a serious car accident, chances are your car will be towed away. And if your car is being towed, you could also be vulnerable to predatory towing.
Here's how it works: After an accident, the police can call a towing company for your car. However, they don't always choose the most reputable places. Most operate from a master list of towing companies and choose whichever is available to arrive on the scene.
Some towing companies (even some in Utah) take advantage of the situation by charging higher than normal fees. Once an accident victim picks up their vehicle at the tow yard, they may be slammed with a giant bill they never expected.
Since this is the last thing you need on top of the pain and expense you're already dealing with, it's important to be aware of these shady tactics so you can protect yourself. Here's what you need to know about predatory towing – and how to avoid it.
Beware of this scam tactic
In 2020, the National Insurance Crime Bureau reported that many unsuspecting drivers in Chicago and Houston were being scammed by deceptive truckers. After an accident, scammers would ask drivers to sign blank documents to authorize the tow, then charge an additional fee, as the signature served as authorization for the fee. Some rogue companies even work with auto body repair shops to charge for services that aren't performed or aren't needed.
Writing for Insurify, JJ Starr warns, "If a towing company insists on doing something with your car that you think is illegal, refuse to have your car towed. There are other towing companies that can do it the right way. 'off' for you, chances are it is."
Remember, a reputable towing company should put you at ease and be able to address all of your concerns. If something seems questionable, question it.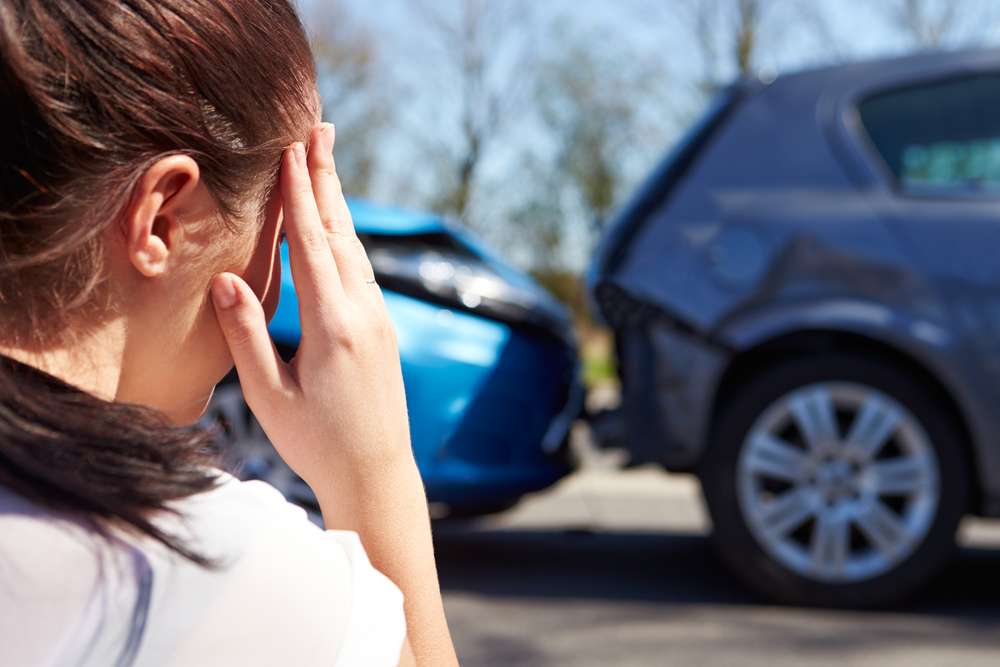 Do it before your vehicle is towed
The NICB has several recommendations for avoiding fraud after an accident. First of all, never let an unsolicited vehicle tow your car. Make sure the truck signage matches any documentation provided and ask for company identification. If possible, ask a towing company that has a contract with your insurance – and don't just take someone's word for it.
Before towing your vehicle, make sure the company provides a printed list of miscellaneous fees and charges and documentation showing where the vehicle is being towed.
Have your car towed directly to a mechanic or body shop
After an accident, towing companies typically take cars to one of three places: a salvage yard, a body shop, or a mechanic. The more ground the tow truck has to cover, the more you'll end up paying, so your best decision is to have the car driven straight to a mechanic or repair shop. You can ask the tower to take it to a location of your choice. If they insist on driving it to a specific destination, that's a red flag that you may be dealing with a predator tower.
Keep your receipts
Depending on your insurer, your towing costs may be covered, so keep those itemized receipts! They will come in handy if you need to dispute charges that exceed local limits.
Become familiar with the law
As with most things, education is the best defense if you hope to avoid towing companies taking advantage of you. Knowing the authorized rates for towing, storage and handling can help you determine if you have been overcharged. Towing fee limits are set by the Utah Department of Transportation and depend on the weight of your vehicle.
According to Utah's Consumer Bill of Rights regarding towing, you have the right to file a complaint if you think you've been overcharged or if the driver, truck, or company is violating regulations. To file a complaint, go to the UDOT website.
Seek legal advice if you need help
If it comes down to that, you can always seek legal help for any towing problem you are having. They can help you understand your rights and explain the options available to you.
Armed with this new knowledge, you can avoid being a victim of predatory towing after an accident. Stay safe there!
×
More stories that might interest you